2 Day Sacred Valley Tour from Cusco Airport
Pisac - Ollantaytambo - Maras salt mines - Moray - Chinchero
(55)
Service Level: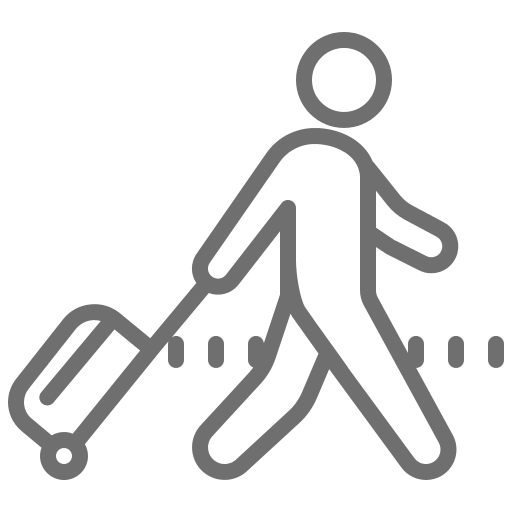 Premium
Physical Rating:
Starting from
$ 250
per person
Leisurely 2-Day Sacred Valley Tour from Cusco Airport to Ollantaytambo
Sacred Valley Tour from Cusco Airport – Experience the best of the Sacred Valley and make the most of your time with our 2-Day leisurely guided tour, starting from Cusco Airport. This exclusive tour itinerary, crafted by Cusco Local Friend, allows you to maximize your time exploring the highlights of the Sacred Valley as you make your way there from the airport.
This 2-Day Sacred Valley Tour begins right after your arrival and it is a perfect tour for those who choose Ollantaytambo and Urubamba as their base to explore the Sacred Valley and Machu Picchu. Our private tour takes you on a comprehensive journey through the Sacred Valley, visiting all the must-see sites in the area including Pisac, Moray, the Salt Mines, Chinchero, and Ollantaytambo.
If you are looking for a comprehensive multi-day trip starting from Cusco Airport, we recommend checking out our 5-Day Sacred Valley and Machu Picchu Tour or the classic 5-Day Machu Picchu Guided Tour. These Guided tours will allow you to explore the best of the region including Cusco, Sacred Valley and Machu Picchu.
Why you will love this tour
Experience the best of the Sacred Valley without the hassle of extra transfers with our Exclusive 2-Day Sacred Valley Tour, starting from the airport.
Explore all the Inca Sites in the Sacred Valley for a deep understanding of Inca history, including the fascinating Moray and Maras Incan Salt Pools.
Embark on your Sacred Valley adventure as soon as you land at Cusco Airport, your friendly tour guide will be waiting for you with a sign bearing your name.
If you are going on a multi-day trek to Machu Picchu, this is a perfect activity to adjust to the altitude while exploring the best of the Sacred Valley.
Unlike the standard bus tours, we do not waste your time by stopping at commission stores. You get to explore and experience the real Sacred Valley with a friendly local guide.
Avoid crowds and enjoy a private tour at your pace. Enjoy a personal experience, and go at your own pace. You will be able to talk to your guide and ask questions and be involved during the tour.
Trip Details
Pickup location: Cusco Airport
Drop off Location: Hotels in Cusco, Ollantaytambo, Urubamba, or the train station in Ollantaytambo
Pick-up Time: Upon your Flight arrival time (It is required to arrive in Cusco before midday)
Duration: 02 Days
Difficulty: Easy to Moderate
Group Size: You decide! This is a private tour so you will have the Guide and transportation only for your group.
Difficulty: EASY – MODERATE, you don't need to be super-fit. Just mobile. Suitable for Everyone, although there is quite a lot of walking, there will be a couple of uphills (Inca steps). Altitude acclimatization is recommended but not mandatory.
Customizable? Yes! Private, custom and add-ons are all available. You can add this tour to any trek or tour.
ITINERARY
Day 01 – Pick Up from Cusco Airport to Pisac Ruins to Hotel
Flight to Cusco (It is required to arrive before midday). Upon arrival, we will meet you at Cusco airport and we start the adventure to the Sacred Valley right away.
We will first drive to the Eastern side of the Sacred Valley while you enjoy the amazing scenic views of the area.
Our first stop is at Pisac Ruins – the most extensive archaeological sites in the Valley (it is even bigger than Machupicchu) You will be amazed by the stunning Incan farming terraces and the fort-like ruins of an Inkan village on the top of the Mountain. Whether or not to visit the Pisac Market is your choice, as it is an optional stop.
At your request, we can also stop at a small Llama Farm on the way.
At the end of the tour, we will take you to your hotel in Urubamba or in Ollantaytambo.
* Accommodation: is not included in the tour, we recommend booking your stay in Ollantaytambo or Urubamba
Day 02 – Full-Day Sacred Valley Tour: Ollantaytambo, Moray and the Salt Mines.
We start the Second-Day adventure to the Sacred Valley with the pickup from your Accommodation. The pickup time will be around 8 – 8.30 AM (it will be confirmed at the booking)
We will first explore Ollantaytambo – One of the grandest Inca sites in the Sacred Valley, boasting Inca terraces, an otherworldly Temple of the Sun, a Water Temple with ceremonial fountains, and so much more.
We will then drive to the amazing circular Inca Terraces of MORAY, believed to be an elaborate agricultural laboratory; each terrace has a unique micro-climate with which the Incas could determine the optimal growing conditions for different crops.
After visiting these sites we make a stop at a local restaurant for a deserved lunch (Lunch is not included)
Visit the famous Salt Mines of Maras, where locals, since pre-Inca times, have obtained Salt by evaporating warm salty water from a local subterranean stream.
Finally, if time allows, you visit Chinchero, A small town famous for its spectacular mountain views, the traditional textile weaving centers, and the well-preserved Inkan ruins.
At the end of the tour, we will either return to your Hotel or the Train station in Ollantaytambo *** (in case your trip plans continue to Machupicchu)
Note on the Itinerary
*** The order of visiting the sites is flexible and is based on your Hotel location.
While we make every effort to follow the schedule outlined above, please note that this itinerary is subject to change due to various factors beyond our control. These factors may include strikes, political unrest, local festivals, severe weather conditions, and site closures during certain hours due to regulations beyond the control of Cusco Local Friend. Please note that we cannot be held responsible for any changes or amendments resulting from these circumstances.
In some cases, we may need to modify our original schedule to accommodate these conditions. In such cases, we will offer the best alternative options available to ensure you have a memorable experience.
Included
Airport pickup and drop off at your Hotel on DAY 1
Hotel pick-up and drop-off to your hotel OR the Train Station on DAY 2
Bilingual Local Friend Tour Guide
Private transportation
All entrance Tickets to the visited sites (In case you purchase this Tourist Pass, we will reduce the cost from the tour price)
Not Included
Meals (Lunch or dinner)
Accommodations
Gratuities
Travel Insurance
Book this Experience
We require a minimum of 2 participants to book this tour
More than 2 people? Group discounts here.
What to Expect
Impressive views, mild to hot temperatures although kind of windy at some places in the afternoons; mostly sunny days during the months of May, June, July, and August; Stops at scenic spots en route; Friendly English-speaking tour guide; Comfortable car; Your journey your way!
Trip Reviews
Cusco Local Friend has been awarded the TripAdvisor Certificate of Excellence due to the most consistent 5-star reviews in Cusco, the Sacred Valley & Machu Picchu for exceptional levels of service and care.
Ammar B
September 4, 2023.
Tour with Abraham! People of Peru :) Highly recommend Abraham! Was one of the highlights for our trip for sure and we enjoyed it thoroughly, definitely book and request him. He was so funny and we got to joke a lot throughout the whole trip. Peru is known for the people and Abraham is one of them for sure!
Romil B
September 2, 2023.
Amazing Experience - Highly recommended We booked full day sacred valley tour with Cusco Local Friend and our experience was amazing. Let me start by mentioning the ease of booking the tour by chatting with Percy via Watsapp. Percy provided us complete guide on the tour in details and booking was done with in minutes. On the day the tour, we met our guide Juan Pablo. He was awesome. Throughout the whole tour from Pisac Ruins, Salt Mines, Moray to Tempe del sol - Juan Pablo provided us intricate details of the history of Peru and kept us engaged. Since we are vegetarians, Juan Pablo took extra precautions of finding a nice restaurant which catered to our dietary restrictions. I would highly recommend Cusco Local Friend for Sacred Valley Tours !!!
Getaway40980607404
August 30, 2023.
Perfect Experience! Cusco Local Friend put together the perfect vacation package for my mother (77) and I. It included Ollantaytambo, The Sacred Valley, and Machu Picchu. Our entire experience with the company was an absolute pleasure. Abraham, our guide had a passion for sharing his knowledge of Inkan culture, and was a joy to be around. Each of our drivers (Romulo and Edgar) were skillful and made us feel safe and in good hands. Percy and Hugo were both available at any time to answer questions via instant message, and made sure that we knew what to expect on each leg of the journey, and made sure we have any necessary documents well in advance. I would book through Cusco Local Friend again in an instant.
Interesting tour of Sacred Valley sites This tour was so informative and interesting! Our guide, Pablo, knew so much about the history of the sites we visited, we learned so much. He and the driver were friendly and nice. The sites we visited were some of our favorites on the trip. Would definitely recommend!
Shilesh J
August 9, 2023.
Great Tours and Team My family of 3 found Cusco Local Friends (CLF) during online research. We were going to Peru for a wedding in Arequipa and decided to make an extended vacation out of the trip. Our private trip with CLF included a full day in Sacred Valley, late afternoon followed by early morning entrances to Machu Picchu, horse-back ride up to Humantay Lake, followed by Rainbow Mountain. The team I worked with these arrangements was Hugo primarily and Percy in the background paperwork. I worked extensively with Hugo via WhatsApp, email, and on the phone to plan the tour. Hugo gave great advice on the sequence to make sure we were properly acclimatized to high altitude prior to Humantay and Rainbow portions of the tour. Our guide was Ferdinand, and the driver was Edgar. Everyone in this team was just fantastic. I have the highest recommendation for CLF as tour operator. We were met at CUZ airport by Hugo and driver Edgar. The minivan was spacious, clean, and comfortable. During the drive into town, Hugo spent a lot of time explaining everything to us, went over the plans, and most importantly gave us great advice on what to eat, what to avoid, and how best to gradually acclimatize. He helped us change USD to PEN at a great rate, provided us with bottles of water before exiting the van as he left us in the capable hands of Edgar to drive us to Ollantaytambo. Hugo had advised us to visit a free site in Ollantaytambo adjacent to the actual ruins. We did that in the later afternoon. Our tour started the next day when we were met by Edgar and guide Ferdinand. Ferdinand spoke perfect English and was a pleasure company for entirety of our tours. He is knowledgeable of the history of all the sites we visited. He had the foresight of bringing us walking sticks for our downhill walks from Humantay Lake, which was a challenging walk for us. He helped in every possible way during the tours. The team even planned our trip schedule to Humantay to account for a road closure, to make sure we had the least amount of waiting time for the road to reopen. I cannot emphasize enough how this was slick planning. Peru is a great country to visit, the people are very friendly and there is so much more to explore. We barely covered a small portion in capable hands of CLF team. My family thanks Hugo, Ferdinand, Edgar, and Percy for a great, safe, informative introduction to a small portion of Peru. I recommend CLF without any reservations. PS: I forgot to add that Hugo gave a complimentary ride from hotel to CUZ airport day after our final trip. See my review in google for pictures
Absolutely perfect & wonderful friends Hugo, Abraham & their team were beyond incredible. They became friends from the moment we met them. It was such a pleasure having them w our group throughout our stay as they made everything effortless on our end. They have every piece of information you need and/or want & were incredibly knowledgeable & passionate about sharing their knowledge w us. They were able to answer every question we had about the history of Peru & all the wonderful sights we saw on our adventure together. Thank you Hugo for your incredible team. Can't wait to come back & see you again.
Francesca B
August 3, 2023.
Good views, great experiences, excellent staff! This tour was worth every dollar spent! Our group was able to see so much of the Sacred Valley while traveling comfortably and having lots of fun. Our tour guides Hugo and Abraham were very kind, knowledgeable, efficient and had a trip packed full of adventures for us. We experienced Machupicchu while our guides passionately explained the history. They truly thought of everything and we hardly waited in any lines since they knew the most efficient times to visit. I would absolutely do this tour again if I ever visit Peru again! Will recommend to anyone visiting the Sacred Valley.
Amazing experience These guys are pros! They have a wealth of history knowledge and were so attentive to our groups needs. They made our trip more full filling and they treated us like family!
Amazing experience and awesome guides! Hugo and Abraham were excellent guides. They were knowledgeable, caring, and friendly. Couldn't have asked for a better experience in Cusco! Highly recommend!!
Marissa L
August 2, 2023.
Amazing experience with the best guides! Hugo and Abraham are the best guides ever! They welcomed and guided us through Cusco for a week with Kula Adventures. We had the best experiences and quickly became family by the end of the trip. Hugo and Abraham are so warm, welcoming, and passionate which made our trip so memorable and powerful!
Similar Tours
Aguas Calientes Hotel - Machu Picchu Citadel - Aguas Calientes
230
Machu Picchu Private Guided Tour From Aguas Calientes Machu Picchu Private Guided Tour - Experience our Exclusive Machu Picchu Private Guided Tour starting fro
Hiking
Archaeology
Family
Scenic Vistas
Inca Trail - Sun Gate - Machu Picchu
25
Embark on a 2-Day Short Inca Trail to Machupicchu Short Inca Trail to Machu Picchu - This is a perfect Experience for those willing to explore the best of the
Hiking
Archaeology
Wildlife
Train journeys
Sacred Valley Hotel - Ollantaytambo Train Station - Machu Picchu
120
Embark on a Private Machu Picchu day tour from Ollantaytambo & Urubamba Machu Picchu private tour from Ollantaytambo - Join us for this amazing day trip to
Archaeology
Family
Train journeys
Scenic Vistas