Short Inca Trail 2 Days to Machu Picchu
Ollanta Train Station - Km 104 - Sun Gate - Machu Picchu
(128)
Service Level: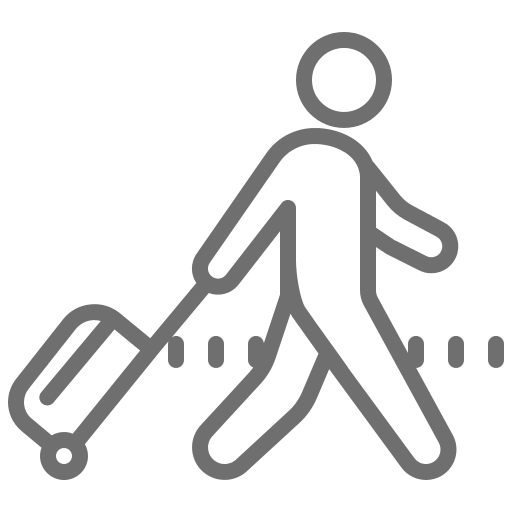 Premium
Physical Rating:
Trip Type:
Private Tour & Semi-Private Tour
Starting from
$ 525
per person
Embark on a Short Inca Trail 2 Days to Machu Picchu
Short Inca Trail 2 days to Machu Picchu – This is a perfect Experience for those willing to explore the best of the Inca Trail and Machu Picchu on an amazing 2-day adventure, take the 7-hour Short Inca Trail hike which will bring you to unique Inca temples, and through the Sun Gate for your first look at Machu Picchu.
Machu Picchu is without a doubt the highlight of any traveler's trip to Peru. But reaching the famed citadel by foot along the original Inca Trail brings a whole new perspective to this mystical experience. The Inca Trail is regarded as the most famous trek in South America and is rated by many to be one of the top 5 treks in the world.
There are 2 different trek options for anyone considering the Inca Trail; you have the Short Inca Trail 2 days and the standard 4-day Inca Trail. The Short Inca Trail 2 days program is perfect for those who are relatively fit but don't want to commit to the longer treks out there.  as it is relatively easy (not quite!), plus you will have a comfortable hotel bed at the end of the walk rather than camping out in tents.
Why you will love this tour
Discover the best of the famous Inca Trail and see Machu Picchu Citadel twice.
Explore trail-side Incan ruins that only Short Inca Trail 2 days hikers have access to.
Hike the short version of the Inca Trail at your own pace with a professional tour guide from Cusco Local Friend.
Enter Machu Picchu through the Gate of the Sun, as the Incans once did.
Spend the last day exploring the Machu Picchu ruins with a private guide at your side.
Soak in views of snow-capped Andean peaks, cloud forest landscape, and awe-inspiring ruins sites.
Travel & Trek with an award-winning Tour Guide Company and Operator in Peru.
Trip Details
Tour Type: History, Culture, Hiking, and Adventure
Duration: 02 Days
Good For: Those who are willing to explore the Sacred Valley and take the 7-hour hike to Machu Picchu. Perfect for Families, couples, and Those with a sense of adventure and in good hiking shape
Considerations: The hike itself on Day 01 will take about 6 – 7 hours; so we recommend being reasonably fit
Distance on the Inka Trail (Day 1): 11km/ 8 miles
Elevation: 2030m (6660ft) – 2650m (8690ft)
Departure Point: Customer's Hotel in Urubamba, Ollantaytambo, or Cusco City
Ending Point: The Same or a different Hotel
Pick-up Times: To be Confirmed
Mode: Private Car, Train, Hiking as well as the Public shuttle bus
Difficulty: Easy to Moderate (you should be able to walk stairs up and down)
Group Size: Private and

Semi-private 2 – 8 travelers

(Bigger groups, please contact us)
ITINERARY
Day 1. Train ride to Km 104 / Hike to Machupicchu / Aguas Calientes Town
The trip starts in Hotels in Cusco, Ollantaytambo, or Urubamba Towns where you are picked up from your hotel early in the morning, then we proceed to drive to Ollantaytambo train station and board the Train which will take you to the start point of the trail (1.5 Hour approx.)
Our trek takes us along the most impressive stretch of the Short Inca Trail. Covering 10 km of the trail, our journey begins at the bottom of the valley and works its way up along an original Inca Trail to the Inca site of Winay Wayna. As we make our way to Machu Picchu we'll pass through the lush and verdant cloud forest that covers the mountain and get to see a variety of plants, flowers, and birds along the way.
After a full day of trekking, we'll arrive at the Sun Gate (Inti Punku) in the late afternoon and get our first views of Machu Picchu spread out on the mountain below. After we've passed through the Sun Gate, we'll carry on along the trail to Machupicchu citadel; The light at this time of day is great for photos; and with fewer tourists on the site, it's a perfect time to take some pictures of the site. We are then catching the Shuttle Bus that takes us to Aguas Calientes Town in the valley below where we'll check into our hotel.
Day 2. Machu Picchu Citadel / Hotel (Cusco)
Waking up early we'll take the first bus back up to Machu Picchu to enter the site as it opens. We'll have a 3-Hour guided tour of the site during this time, you'll learn about the Incas and visit all the most important areas of the citadel. After the guided tour you may have some free time to explore the site by yourself and – if booked in advance – You can climb either Huayna Picchu or Machu Picchu mountains (Please confirm in advance so we can get these extra tickets to these Mountains) In the afternoon you will take the train back to Ollantaytambo where you will be met by our driver and drive to your Hotel in Cusco or the Sacred Valley.
Note on the Itinerary
Although we do our very best to adhere to the schedule listed above, this itinerary is subject to change for numerous reasons beyond our control. Reasons which may include incidents in the location where the trip will be operated, strikes, political disputes, entry or border difficulties, extreme bad weather, flight cancellations, and other unpredictable or unforeseeable circumstances which are beyond the reasonable control of Cusco Local Friend and that Cusco Local Friend is not liable for such changes or amendments. On some occasions, these conditions may demand us to deviate from our original schedule, in which case we will provide the best available alternative options. And we'll make a great experience of it! However, some extra expenses may be incurred, these extra expenditures will be covered by the client in their totality and not by Cusco Local Friend.
Included
Fluent English/Spanish-speaking local guide
Short Inca Trail Permits and Machu Picchu admission Tickets
Transfers from Hotel to the train station and vice-versa
Train ticket to Km. 104 and return train to Ollantaytambo or Cusco
3 Way Shuttle bus Tickets Machupicchu – Aguas Calientes – Machupicchu
Box Lunch on Day 1
Not Included
Day 1 Breakfast and day 1 dinner.
Accommodation on the first night

(hotel can be booked by us, if so, please let us know the type of hotel you're looking for)

Day 2 Lunch.
Entrance Ticket to Huaynapicchu Mountain (optional activity at extra cost)
Porters- you are responsible for carrying your own (small) backpack.
Prices per person
We require a minimum of 2 participants to book this tour
| # | Price / Person | Book Now |
| --- | --- | --- |
| 1 People | We have special rates for SOLO travelers. Get started by filling out the information below. | Enquire Now |
| 2 People | $ 595.00 | Enquire Now |
| 3 People | $ 560.00 | Enquire Now |
| 4 People | $ 540.00 | Enquire Now |
| 5 People | $ 525.00 | Enquire Now |
| 6+ People | We have special rates for groups over 6ppl. Get started by filling out the information below. | Enquire Now |
*** Semi-private Tour starts from $520.00 per person 
NOTICE! We would like to kindly remind you that We only run private and Semi-private hikes (up to 04 – Averaging Just 02 Travelers guaranteed) so that, we can offer a highly personalized service; offering you a more enjoyable time on the trek with more interaction between the participants.
IMPORTANT! BEFORE YOU BOOK, please check the availability with us by sending a message as spaces are limited to 250 Hikers per day for this Hike
HOTEL IN AGUAS CALIENTES: Since there are many hotel options with different rates and categories, accommodations can be booked directly by you based on your interests and budget. That's why the hotel is not included in our cost. If you want us to book the hotel, we are glad to do it for you, just let us know the type of hotel you are looking for.
CANCELLATION POLICY: Due to the strict regulations established by Machu Picchu Park, once you have made your booking, the space and permits that have been purchased cannot be canceled. It is also impossible to transfer the permit to someone else under a different name, nor can the date of your permit be modified. Therefore, if you are not able to arrive on the scheduled date or cancel, No refunds can be given. Note that, we will purchase the permits as soon as the confirmation of the booking is sent to you.
PASSPORT: If you have reserved the service with your old Passport then, you have renewed it; your passport number has most likely changed. Please let us know so we can update this information. This modification has to be made prior to your trip to Peru (at least 10 days before your trip). As soon as you have your new passport, please inform us of this change. Otherwise, this update or modification will have an additional fee of USD 15.00;  and it will create a big inconvenience to update it at the last minute. If you do not bring your passport, you won't be allowed on the trail. Also, if you bring your new passport and fail to inform us and this information was not updated, you won't be allowed on the Short Inca Trail or Machu Picchu.
What to Expect
Impressive views, mild to hot temperatures although kind of windy at some places in the afternoons; mostly sunny days during the months of May, June, July, and August; Stops at scenic spots en route; Friendly English speaking tour guide; Your journey your way!
Trip Reviews
Cusco Local Friend has been awarded the TripAdvisor Certificate of Excellence due to the most consistent 5-star reviews in Cusco, the Sacred Valley & Machu Picchu for exceptional levels of service and care.
Most Amazing Guided Tour EVER! I very highly recommend this amazing tour company. We worked closely with Percy and customized a 4 day trip with the incredible Juan Carlos. We had the best time and felt like family since the very beginning of our time. Hats off to our fabulous driver as well. I have already told several friends that THIS is the tour company you want. I have hired many in different countries and this was the best experience. Fell in love with Peru, I'll be back. Thank you Percy, Juan Carlos and Team for making this the best trip ever! Kathy C

Elizabeth M
August 4, 2022.
Best tour guides ever! We had Edgar and Abraham as our drivers/guides on a full day tour of the Sacred Valley and they were phenomenal! They were already outside at 7am when we walked out. Both were friendly and held meaningful conversations along the way, in addition to Abraham explaining the historical significance of each site. We loved the unexpected, fun stops we made along the way. They even took us to the train station at the end of the tour and showed us how to get there from the plaza so that we could spend time exploring the area instead of waiting 2 hours at the train station. We highly recommend them!

A great service provider Excellent trip arrangements by Hugo to for airport transfer, and visit to Humantay lake and rainbow mountain. He took extra effort to arrange us to get visa in Bolivia consulate in Cusco and bought us SIM card in advanced which is so useful. The tour guide, Smith is also a very nice person and we enjoyed the trip very much even though it was tiring. Thumbs up to Cusco Local Friends !

Cusco to Ollantaytambo made pain-free Used this service to go from Cusco Airport to Ollantaytambo and then Ollantaytambo to Cusco city. Can't say enough good things about how easy it was to book service with them and I highly recommend using a private taxi vs a bus. I was forced to use a taxi due to the bimodal service via PeruRail having issues with a bus driver strike. This meant that the bus from Cusco to Ollantaytambo was canceled. Cusco Local Friend emailed me within minutes of requesting taxi service and charged $35 USD which was such a good deal that I used them to return to Cusco even though the bus driver strike was over. Drivers Daniel and Rafael were safe and efficient on the roads. Recommend that you speak a little bit of Spanish but not necessary.

7 day Journey through Cusco, sacred valley, macchu Picchu, rainbow mountain We planed a honeymoon 7 day adventure with local Cusco friends and my wife and I had a 5 star experience. First off the communication between Hugo and Percy were amazing in helping plan this once in a lifetime experience. A lot goes into planning a Trip to Peru including admission tickets, transportation, train tickets etc and everything was orchestrated flawlessly. Ferdinand was out tour guide and he went above and beyond in teaching us about the Incan/ preincan/ modern culture. As well as show us many local spots. Alex was our driver and he was extremely professional and was prompt at making our itinerary move smoothly. I can honestly say that by the end of the trip we were sad to leave Alex and Ferdinand as we have all become good friends. I have already referred this company to two couples that are visiting in the next few months. Go ahead and book with this company you won't regret it.
Yes - They are locals and they are friends! I had a terrific experience with Cusco Local Friend and wouldn't hesitate to tell any of my friends to use them. I started working with them back in 2019 to plan my dream trip to Machu Picchu. My private tour all arranged with Cusco Local Friend included hiking the short Inca Trail, a day visit at MP with an additional hike up Huayna Picchu, another day around Aguas Calientes, and then the Belmond Hiram Bingham train back to Cusco. My trip was originally scheduled for April 2020, and the world shut down. I worked with Cusco Local Friend to postpone my trip until further notice, and they did not hesitate to make that accommodation on our arrangements. Then, a year later, I finally rescheduled the trip for September of 2021, but the Delta variant was high and Huayna Picchu was still not open, so I decided to postpone indefinitely again. Again, no issues with this from our Cusco Local Friends! I FINALLY was able to get the trip successfully completed at the beginning of June this year. When we arrived in Cusco, Hugo and a driver were there waiting for us. We went into town for coffee and talk about the details of our planned MP experience. Afterwards, the driver took us to our hotel in the Sacred Valley where we were staying to acclimate for 4 days prior to our trek. On the morning of our trek, we were greeted by our guide, Juan Carlos and a guide in training at the time, Smick. We had an incredible day! The trek was hard, but Juan Carlos kept us on pace and even brought some wine for us to have during lunch, which was a fabulous touch. Note: It was raining most of our trek, so a nice glass of red wine warmed up, and prepared us for the final push, along with our coco leaves, of course. The next day when we toured MP and climbed Huayna Picchu, we had both Smick and Juan Carlos along for the ride. They took amazing pictures for us and answered all our questions. The following day, we had not planned anything, but to relax, but Hugo at Cusco Local Friend said that Smick could hang out with us that day and take us to the butterfly place and do a hike to a waterfall that was close to town. Since Smick was in training and needed the experience, they just threw that time in for us! So generous! We had a great day with Smick! When we finished up our day, Smick got us to the train station, and we said our farewells. Back in Cusco, we planned to see Hugo again and give him our feedback on our trip. He came and met us at our hotel and even brought us a little gift. He also arranged for a transport to the airport for us in a couple days, no extra charge. I had an excellent experience with Cusco Local Friend! They are all LOCALS to Cusco and the Sacred Valley, and that is always what is important to me when deciding on what tour company to use. Plus, the communication and number of times we had to change plans, was all smooth and easy. We learned so much on our MP trek, and it will be an adventure that I will never forget. Thank you, Cusco Local Friend!

We Loved Rumi For Helping Our Different Abilities Wonderful experience. My family and I loved Rumi our guide. Unfortunately for Rumi, we got confused about when and where we were supposed to meet Rumi, but he did really well tracking us down in no time even though we were like herding cats. The confusion was our fault not his. On the tour Rumi was wonderful. He had brought a binder full of pictures and references to show us Machu Picchu at different times in history and different references about the area. He was also very sensitive to my family members that had ability differences. He even held my mother-in-laws hands while she walked up and down the more precarious areas of Machu Picchu. Be aware that this isn't an easy hike. My father-in-law had a knee replacement a year prior to our trip and he struggled with the ups and downs and the length of the hike. If you are determined, like he is, you can do it but just be aware its not like an American National Park with rails and flattened walk ways. It was 100% worth it for all of us though. Thank you Rumi and Cusco Local Friend.

Perfectly organised, great and knowledgeable guide. Unforgettable experience! From start to finish our tour was perfectly organised. During the planning of this trip Percy was our contact person. He replied quickly, proposed ideas and he felt really engaging en determined to create the best experience in and around Cusco for us. During our stay Abraham was our guide and we had a variety of drivers. Abraham was super knowledgeable and found the perfect balance between explaining but not overloading us with knowledge. All of the drivers were super punctual and drove us around very comfortable. We had some challenges as there was a strike in the region that we visited however we never noticed a thing about it. Percy contacted us in advance and was super flexible in changing our itinerary. When the train back from Aquas Calientes was fully booked due to the strike Percy upgraded us to make sure that we didn't have to change our itinerary. If you are to plan your trip to Cusco make sure to use Cusco Local Friend as they will make sure that you will get an unforgettable journey.

E2WorldTraveler
May 14, 2022.
Remarkable World Wonder From the pre-booking, to booking, to post-booking, the information given and provided is spot on. Our tour guide was extremely knowledgable, gave an in-depth insight into the area and provided "theorized" answers to questions asked. Would rebook hands down without hesitation! September was a great month. Cool weather, slight rain encountered, which made the experience even better as the climate shifting throughout the day could be easily felt.

pandbburleigh
May 7, 2022.
Sacred valley tour Our guide Abraham was very knowledgeable, friendly and flexible allowing stops for photos. Edgar our driver had the van so clean and windows clear for taking pictures. He cleaned windows after each stop. We were a small group but had a wonderful experience. Would highly recommend these fine men. We did the Sacred VALLEY. Thank you so much. PAUL AND BARBARA BURLEIGH, CANADA
Similar Tours
Cusco - Wayllabamba - Pacaymayo - Phuyupatamarka - Machu Picchu
18
Inca Trail 5 days Trek to Machu Picchu This Inca trail to Machu Picchu is renowned for its breathtaking beauty and history. Trek Peru's most famous trek, also
Hiking
Camping
Archaeology
Scenic Vistas
Cusco - Aguas Calientes - Machu Picchu
35
Machu Picchu Private Tour from Cusco with a Local Guide Enjoy a Machu Picchu private tour from Cusco - There's no better way to experience Machu Picchu, the
Archaeology
Family
Train journeys
Scenic Vistas
Cusco - Soraypampa - Salkantay Mountain - Aguas Calientes - Machu Picchu
42
Salkantay Trek to Machu Picchu 5 Days Experience The 5-day Salkantay Trek to Machu Picchu is an alternative to the Inca Trail Trek to Machu Picchu and is consi
Hiking
Camping
Wildlife
Train journeys
Scenic Vistas